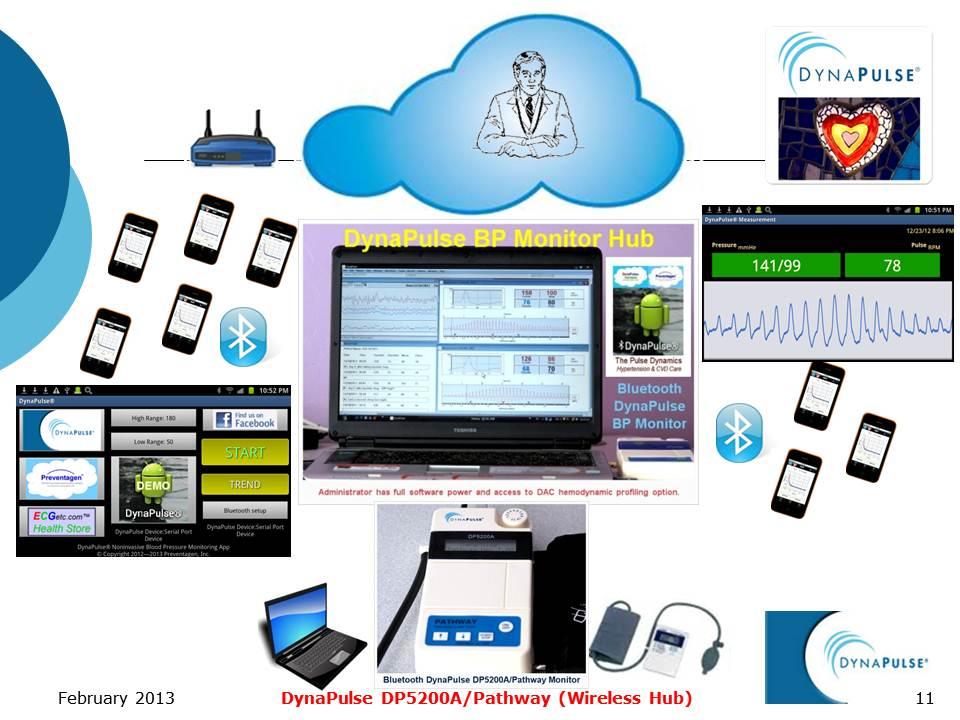 The illustration demonstrates a Wireless DynaPulse DP5200A Pathway BP Monitor Hub. allowing for connections to not only the DAC, but also user's own proprietory cloud to provide the best and most cost effective care and management of high blood pressure and cardiovascular health.
Wireless Pathway and 200M Clinical Products
---

DP5200A Pathway Monitor with Bluetooth®
---

DP200M Clinical Monitor with Bluetooth®
---

DynaPulse App for Android™ Mobile Devices
---



Please contact us for more information.